Company Profile

WISA was established and incorporated in 1996 as an independent privately owned company in Auckland, New Zealand. The Company objective is to serve the Dairy, Food, Beverage, Wine, Chemical and Pharmaceutical Industries developing and providing innovative Hygiene Concepts.
Also WISA will assist the Stainless Steel Fabricating Industry to enhance their products and services with the design and configuration of innovative CIP arrangements for tanks, food processing machinery and other equipment.
WISA has been setting standards by developing innovative solutions to satisfy our customers needs to operate an efficient and effective CIP concept in their production facilities.
The founder of WISA, Udo Windecker, has been specializing in the design of industrial hygiene and CIP concepts for customers in Central and Eastern Europe, South America and Australasia for 25 years.
WISA will continue to provide innovative products and services as well as effective, customer orientated solutions.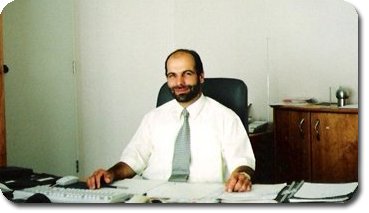 Founder: Dipl.Ing. Udo Windecker
Your Turn to Challenge Us
You are invited to contact us with your particular requirements.

Tel. ++64-(0)9-292 5022 Fax ++64-(0)9-292 5800