OptiScan
OptiScan Transition Sensor
WISA is pleased to introduce the OptiScan Transition Sensor to New Zealand. The OptiScan Transition Sensor can assist you to dramatically reduce your product losses and environmental loading. The OptiScan Transition Sensor is precision engineered with know how gained from extensive R&D in the European and North American Food & Dairy Industry.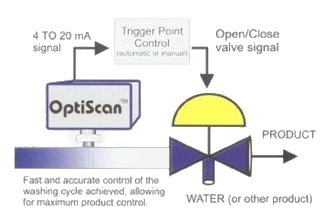 For detailed information please explore http://www.optiscan.ca
Features of the OptiScan™ Transition Sensor
OptiScan accurately and immediately detects the change in fluid composition in the product stream.
OptiScan accurately determines the desired product to water or even product to product ratio and the exact trigger point.
OptiScan improves the control of production interfaces during start-up, shut down and product runs.
OptiScan continuously measures product composition and detects any mix-phases immediately.
OptiScan can be utilised on all dairy products, orange juice, beer, baby formula, soy beverages, CIP cleaning solutions etc.
Typical Dairy Applications are:
Raw Product receiving lines
Evaporators
High viscosity products, i.e. cream, yoghurt, butter
Ice cream production
CIP pre-rinse
Discharge and receiving lines
Typical Benefits are:
Improved process visibility and maximised product recovery
Accurate and fast measurement of all fluids
Application flexibility
Reliable and reproducible results
Short amortisation time
Minimised environmental impact
Improved efficiency
Reproducible product quality
Reduced operator involvement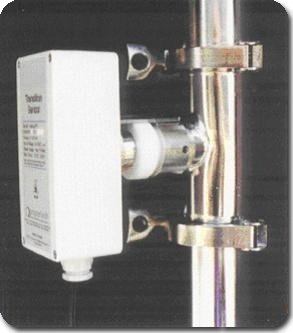 Your Turn to Challenge Us
You are invited to contact us with your particular requirements.

Tel. ++64-(0)9-292 5022 Fax ++64-(0)9-292 5800